PV - fabrication and testing of photovoltaic (PV) cell at UTB
<![if !supportLists]>q <![endif]>n type semiconducting films: SnO2, TiO2 and ZnO undoped (UTB) and doped (ICF) prepared by SG, SPD and magnetron sputtering (MFA)
<![if !supportLists]>q <![endif]>p type semiconducting films: CuxS/CuxO, CZTS prepared by Spray pyrolysis (SPD) at UTB and doped ZnO prepared by SG at ICF
<![if !supportLists]>q <![endif]>Design of solar cell based on dye (DSSC) by NANOM and the control of the surface stability
Electrochemical sensors - design, fabrication and testing of nitrates/nitrites sensors without sensitive layer
<![if !supportLists]>q <![endif]>Design: 2D design of the electrochemical transducer with 3 electrodes (Ag/Ti – reference electrode; Au/Ti – working  electrode; Pt/Ti – auxiliary electrode) and the design of the technological flow (IMT + NANOM)
<![if !supportLists]>q <![endif]>            Fabrication of 30 transducers (IMT)
<![if !supportLists]>q <![endif]>            The testing of the transducer by chronoamperometric tests (IMT)
<![if !vml]>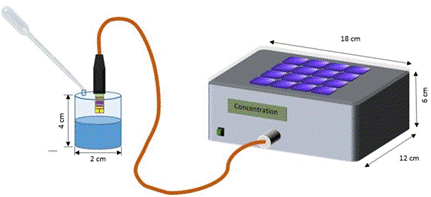 <![endif]>
PV films prepared by different teams are listed below:
Team

Deposition method

Semic. type

Sample

Substrate

Characterization

ICF

SG + dipping

n

SnO2 + 2% ZnO

Glass

AFM, SEM, EDX, SE, UV-VIS, Hall

Si

Au

TiO2 + 0.05% V

Glass

SiO2/glass

SiO2/Si

ZnO + 0.5% Al

Glass

ZnO + 2% Sn

Glass

ZnO + 1% Li

Glass

p

ZnO + 1% (Li + Ni)

Glass

ZnO + 1% (Li + Ni)

Glass

HT

ZnO + 1% (Li + Ni)

Glass

ZnO + (In + N)

Glass

Si/SiO2

UTB

SPD

n

Dense SnO2

FTO

XRD, SEM, EDX, AFM, CA*, I-V

Dense TiO2

Porous TiO2

ZnO

p

CZTS

SG

p

SPD

p

CuxS/CuxO

NANOM

Serigraphy/DSSC

n

TiO2 dye

FTO

UP

(Ni, Co, As) binding SH*/flagellins to Au

Au

Isothermal titration calorimetry

MFA

MS

n

ZnO + Al

Au

SE, AFM, TEM, SAED

<![if !supportMisalignedColumns]>
<![endif]>
To check the viability of the transducers, IMT performed Chronoamperometric measurements (CA) for deionized water, Potassium Nitrate and Sodium Nitrite. The answers to Potassium Nitrate and Sodium Nitrite could be seen in the two images below.
<![if !vml]><![endif]>

<![if !vml]><![endif]>

Comparison of deionized water CAs and Potassium Nitrate CAs for different concentrations at 700 mV

Comparison of deionized water CAs and Sodium Nitrite CAs for different concentrations

at 700 mV
The system for nitrites/nitrates and heavy metals detection has two essential components, namely: the sensors themselves together with data collection and processing electronics and the module containing the solar cells for the device's self-feeding.While in the previous stage electrochemical transducers and sensitive sensing materials were designed and fabricated, and PV films were deposited by different methods, inthe present stage the optimization of both objectives was carried out.
Concerning the sensors, it was necessary to re-design the amperometric transducer (IMT) for their easier handling during electrochemical tests and for manufacturing them in large numbers (90 structures). Also, NANOM designed new transducers for nitrite / nitrate and heavy metals detection, which tested very well in KNO3, respectively Ni introduced in phosphste buffer solution (PBS)
Since last year's sensitive silica gel films were did not perform convincingly, this year, other types of films based on Cu nanoparticles and polymers were tested by chemical and electrochemical methods (Table 1). Following electrochemical measurements for KNO3 detection testing, the new films showed a very low detection limit (1.54 mg / L vs. 48 mg / L in the literature) and a very good sensitivity factor (137.14 μA / μM) . Electrochemically obtained films were, however, more stable than chemically obtained ones.
Tabel 1 Sensibilitatea Sensitivity and detection limit of new samples synthesized at ICF
Electrod

TT
(temperature, 0C
time, h, atmosphere)

Sensitivity
(mA/mM)

Electrochemical testing
in KNO3

Detection limit
(mg/L)
(LD)litNO3=
48 mg/L

Conclusions

SnO2/
Au/Al2O3

400, 1h, air

11.43

CV

15.12

Good electrocatalytic activity for NO3-reduction

Cu-NP/
Pt/Si

450, 2h, air

77.45

20.94

Cu-NP /SnO2/Au/ Al2O3

400, 1h, air

137,14

1,54

Cu-NP /SnO2/ Au/ Al2O3

400, 1h, Ar+2%H2

22

CA

15,3

Amperometric sensor behavior

Cu-NP-PEDOT/Au

air

2,5

LSV

7.1

Good electrocatalytic activity for NO3-reduction
In terms of photovoltaic cells (PV), PV cells based on CZTS and CuxS_CuO (at UPB) were obtained but with lesser efficiency than expected and two types of DSSC cells (at NANOM) a planar one with the dimensions 10 cm x 10 cm, with 9% conversion and a cylindrical one.
The activity in 2018 was directed to:
1. Improving of the electrochemical sensors and of the sensing materials
1.1. New design version and fabrication of the electrochemical transducers.
1.2. New sensing materials for the detection of the harmful impurities from the drinking water
1.2.1. Sensing materials for nitrites /nitrates
1.2.2. Sensing materials for heavy metals
2. Steps for the final portable device
2.1. Measurement set-up
2.2. System integration, Demonstration and Prototype
1. One of the main objective is to develop new electrochemical sensors for nitrite and nitrate sensing according with Council Directive 98/83/EC of 3 November 1998, that exhibits limit of detection lower than 0.5 mg/l NO2 - and 50 mg/l NO3-, respectively.
1.1. A redesign of the amperometric sensor was necessary due to the operating and handling difficulties encountered during the amperometric measurements performed on the previously described test structure. A comparison between the old and new design is presented in the Fig.1.
For the technological processes of these new transducers were necessary 5 new masks. 200 new transducers were fabricated for electrochemical deposition of sensing films.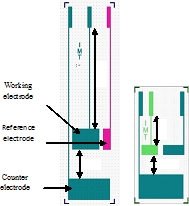 Fig. 1. Comparison between the newly created layout
and the first stage of the project
1.2. The new materials used in our investigations were:
1.2.1 The sensing materials for nitrites/nitrates:
- For the nitrate ions electrochemical determination the following materials have been tested: electrodes (prepared by serigraphy) of Pt-Au alloy or composites materials based on Carbon-CuNPs, CuHCF films, CuNWs-PEDOT-based composites deposited on Pt electrodes and CuNPs-PEDOT electrodeposited on Pt-Au alloy electrodes (obtained by serigraphy).
- For the determination of nitrite ions, the following materials were developed: SPE type electrochemical sensors based on Pt-Au alloys; composite materials of Carbon-CuNPs type, as well as SnO2 prepared by the two methods (Classical and MW-assisted sol-gel) and CuHCF films.
These new coatings have been prepared by electrochemical deposition (EC), sol-gel (SG) and screen printing (SP) methods (Table 1) and characterized by cyclic voltammetry (CV), square wave voltammetry (SWV) and differential pulse voltammetry (DPV). This series of films are more stable and their electrochemical properties are better than the previous series. The sensitivity and limit of detection (LOD) were lower than for the previously prepared sensors.
Table 1. The electroanalytical performance of the new materials
Electrode

pH

Measurement method

Sensitivity

(µA/mM)

Detection

limit

(mg/L)

Response

CuHCF/Au

4

SWW

0.055

30

NO3-

4

CV

15.31

42.5

NO2-

7

SWV

11.2

40.85

NO2-

Pt-Au/SPE

2

SWV

59.25

42.6

NO2-

3

SWV

48.25

34.3

NO2-

4

SWV

51

4.7

NO2-

7

SWV

4.1

19.2

NO2-

7

CV

51

4.72

NO3-

CuNPs-PEDOT/Pt-Au/SPE

3

LSV

0.375

15.5

NO3-

SnO2/Pt/Ti/SiO2

5

7

7

DPV

18.9

11.6

NO2-

DPV

14.56

8.5

NO2-

DPV

13.83

0.3

NO2-

Carbon-CuNPs SPE

7

CV

CV

0.025

14.27

12.9

50.8

NO3-

CV

1.33

21.1

NO2-

CuNWs-PEDOT

7

CV

4.3

5.2

NO3-
1.2.2. The sensing materials for heavy metals.
There were prepared more types of sensitive materials to detection of the heavy metals from drinking water:
Polyaniline and polyvinyl alcohol based materials (especially membranes) containing sensitive reagents for heavy metals (e. g. EDTA). These layers were deposited by electrochemical polymerization and screen printing.
- The partners from the Institute of Physics and Materials Science, Energy Research Center, Hungarian Academy of Sciences (MFA-KFKI) have prepared titanium nanotubes (TNT) films by r.f. sputtering and deposited them on transducers prepared by IMT.
- Over these films, Hungarian partners from Panonia University (UP) have immobilized flagellin molecules in three different ways:
1) Immobilization of flagellins by chemical crosslinking using propionate succinate
2) Direct immobilization of genetically modified bacterial filaments on Au surfaces,
3) Flagellins adsorption on Ti nanotubes, prepared on Au surfaces.
2. The steps for the final device are composed by:
2.1. Measurement set-up
2.2. System integration
2.3. Technology demonstration
2.4. Obtaining of the prototype
2.1 The first step to final portable device, "measurement set-up," was realized by fabrication of a stainless-steel chamber containing 3 cylindrical places for electrochemical cells (Fig. 3a,b) where the sensors (transducers covered by sensitive films) are introduced. The camera is linked to an autonomous detector with the following components: the sensors system, with the signal reading and processing electronics, data acquisition and display and the solar cells module for the autonomous system operation.
Fig. 3a.

Integrated system and their components: samples analysis module; computer for data acquisition and processing  ; potentiostat

Fig. 3b.

Measurement set-up

A - cylindrical camera

B - 3 electrochemical cells

C - data acquisition and display
2.2. The system integration comprises:
•Development of the electronic modules for signal conditioning, the computer interface LabView based and the data acquisition for sensors. The reader of sensors was built. Building blocks such as electrical connections, electronic modules, data processing, acquisition and management were made by IMT
•Sensors module integration (IMT). The array of several sensors for heavy metals, nitrites/nitrates and references are connected into the sensor module and all electrical connections are secured via a PCB, connectors and flexible cable going into the electronic module (Fig. 3b)
For the nitrites / nitrates and heavy metals detection, the following considerations were taken into account:
- Design and manufacture of a chip with optimal configuration for chemical and electrochemical coatings (thin films), and for electrochemical tests, respectively. In this respect, IMT has designed and manufactured 3 types of variable size transducers for silicon substrates, and NANOM has designed two types of variable-weight transducers on ceramic substrates.
Sensitive materials used in the final device were chosen to be the most sensitive, stable, recyclable and last but not least with the lowest detection limit (LOD) among all investigated materials.
For nitrate detection, Pt-Au alloys with a 4.7 mg/L LOD, deposited by serigraphy (NANOM) as well as films based on copper nano-wires and polyethylenedioxythiophene (CuNWs-PEDOT) electrochemically prepared by ICF with a LOD of 5.2 mg/L were chosen; for nitrite detection, SnO2 films deposited by sol-gel with a LOD of 0.3 mg/L were selected; while for Ni2+ detection flagellin-based films, with a with a LOD of 0.3 mg/L, were deposited by Hungarian partners on the structures manufactured by IMT .
- The portable device chosen in the end was the one made by IMT and contains: the 4-channel potentiostat, the 4-cell measuring vessel in which the analyzing solutions are placed, which are independently analyzed as well as 4 electrochemical sensors that detect the targeted species (contaminants).
- 20 sensors were selected for each pollutant to be available for prototype and demonstration (final detection device).